Starting September 13, 2023
Click the button below to watch the recording of the Open House and find out more about this seven month coaching training.
King Hero Archetype Quiz
Learn where you are on the path of purpose so you can find the shadows that stop you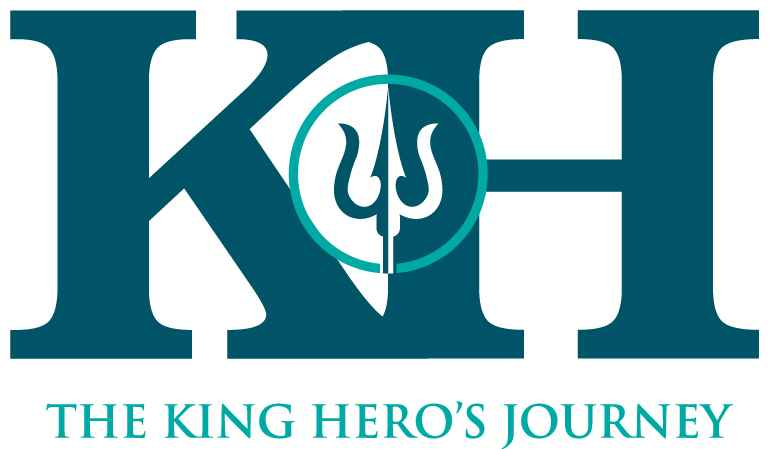 from showing up when it matters most, claiming your authority, being of service, and thriving through the fall of an empire. 
This Will Sub You to My Emails, Please Feel Free to Unsubscribe at Any Time.
Busting Ascension Myths
Sign up with your email to receive a two-part talk on why it not only doesn't work to spiritually ascend, it's a major setback on the Hero's Journey.


Freedom and purpose are the same thing to me!
You're in the right place if you...
See the lies and corruption behind the veils of the falling public system and mainstream narrative. You see the lies in the media, and you may even see them in the alternative media.


Know your work is to grow your soul, walk with God, and show all the way up.


Are a more rare soul who actually wants to know what you don't know about yourself so you can crack the code of an increasingly purposeful life, especially while Babylon is falling.


Want to help more than just yourself and are more interested in contributing to solutions needed than you are just talking about how bad it is out there.


Would like to be introduced to my growing family of members in the House of Free Will who value free will, who have each other's back, and support the movement towards greater healing, providence, justice, and freedoms that are God-given.


The House of Free Will Ministry is a Private Member only Association for community fellowship, healing, training and apprenticeship, archetype and deprogramming courses and coaching, life purpose service creation, education about God's Law in the public and private domains, and a members fellowship every two weeks.
Check out the video below to hear 5 minutes about me, my work and the House of Free Will!
The King Hero's Journey Livestreams and Podcast
Upcoming and past episodes of the King Hero's Journey livestreams and replays -- amazing conversations with leaders, entrepreneurs, movement makers, and purveyors of the truth and nothing but the truth. 
This lifetime or next you will have to fulfill on your sacred contract.
I learned the hard way.




Before I share my story, see if you can relate to this.
You've let your life teach you. You've gone the distance to hone your skills and follow your passion, and you know your purpose is a path to help make the world that's important to you be a better place.
You're ready to do the deep inner work to come into wholeness, create value out of your unique gifts and skills, in a way that supports you and your community. 


You know these things that stand in your way, but maybe don't know what to do about it.
1. Fear. Of being seen, of visibly claiming your truth, of swimming out over your head and taking on too much responsibility. You also fear not assuming it.
You fear getting your head chopped off when you stick your neck out. You fear failing, but way more than that you fear getting taken down when you succeed.
2. Identity. You define yourself by the multiple methods and tools you use, rather than the one transformation only you can create.
And you don't know what to call yourself without giving a grocery list of what you do.
3. Value. You don't know how to be yourself in conversations about the value of the work yo do. And you hold your head when deciding how to offer yourself, and receive in return, in a way you feel genuinely good about.
4. Direction. You think picking one clear direction means leaving out things that are important to you, so you don't focus and concentrate your efforts like you know you could.
5. Consistency and Accountability. You already feel responsible to fulfill on your sacred contract, but you don't know how to bridge the world between your purpose and the business of it.


I've been where you are
I am no stranger to doing whatever it takes to follow my calling.
It was a rock bottom, three-year fight with cancer that I used to free myself from the corporate world where I was a fish-out-of-water VP of marketing and communication for my family's firm.
I survived against the odds, thanks to awakening my archetypes and discovering where I was out of alignment with my own true nature, my own life's work, and my own sacred contract.
By pulling together all of my passions in the spiritual arts and two decades of business and marketing experience, now I help people from across the world find the seamless flow in their life's work before it gets to be an emergency like it was for me.
One thing I know for sure is if you give yourself permission to create in your own God-given image, and let yourself be in the natural element of what you love, you can discover an unstoppable flow and bring your work to those that most need it.
I write all about it in my book, Journey.

How I can help
After more than 20 years of experience I am naturally inspired to...
Help you see where power and energy are lost, to find your place in life and on your Hero's Journey, and turn shadows into gifts (no woo woo) by working with archetypes, simple de-programming tools, and having an intimate relationship with your Creator.


Show you how to get past the emotional obstacles, self-limiting beliefs, and old habits that stop you from fully

living your sacred purpose

.


Coach you to create a sacred service or business that is authentically you the first time, if you're just starting out, or do-over right if you're called.


To gather alternative law community to study public and

private law

so we're not so easy to take us down.



Train the brave

(and first be the brave), to become de-programming and archetype coaches.

Provide a safe haven in the private domain, in the

House of Free Will

ministry.

If you're hearing yourself in this...
And you're ready to undo the programming that keeps you trapped in the matrix, stand in the truth of who you are, and access your full God-given power,


Are called to be valued for your life's work as a service, business or private association,


Or need to know how to survive the responsibility of being a champion for others,


Apply here to join the House of Free Will Ministry to take part in its member only fellowship podcast, subscriptions, apprenticeships, training, and healing.
Or apply here to have a one-on-one chat with me about work we could do together.

And find out what your Journey archetypes are with one of the quizzes below. 
Apply for Personal and Group Coaching

Coaching, for me, is a joy. I love it. And I love the God-loving, free thinking, and brave souls I coach.
In the House of Free Will Coaching Guild you can find coaching both one-on-one or in a group with myself and my Journey Code graduates.  
If you'd like to meet on a call, talk about what you would like to create or overcome, and make a plan to do the thing that means everything to you. In our time we can talk about your Journey Archetype share these 3 things about yourself with me so I can get to know you.
1. What are you wanting to create?
2. Where are you getting stopped?
3. How important is it for you to create and release what stands in the way of your goals?
I'll let you know if I think I can help and I've got space open to chat. I look forward to hearing from you and thanks in advance for your patience hearing back!