An 8 week online course for coaches, teachers, authors and artists to learn the process of 'Archetype Alchemy'. Journey through the 8 MerPreneur Archetypes to map out your path for contributing to a sovereign humanity. 
How Passionate People Are Becoming a Powerful Force For Humanity, While Growing a Sustainable Business or Movement For The Good of All...Using a Mostly Unknown Mer Archetype 
And How Not Doing it Nearly Cost Me My Life
"Hey I didn't die!" (AWKWARD)
My oncologist nodded his head and began to walk away. Just months earlier he told me I wouldn't survive.
There I was in the very same treatment rooms at the Health Sciences Centre where I'd sat for nearly 300 hundred hours in 3 years, receiving chemo.
But this time I wasn't taking chemo, I was singing like a birdie and playing guitar for an 'Artists in Healthcare' program I'd been hired for.
It looked like he didn't recognize me, so I went running after him and said, "Hey Dr. R., it's me, Beth Martens!"
He looked at me vacantly.
I was stunned.
He wasn't happy to see me. And he didn't seem the least bit interested how I survived against the odds and without following his advice.
He didn't ask me a single question. Not 'how are you?', never mind, 'How on earth did you survive?'
I quickly realized there was no point in telling him how I discovered archetypes and the secret of living from my true instincts, from love instead of fear.
Instead I went back to singing like a birdie and doing my job to help those hooked up to their IV's have a less shit day.
He ended his life a few years later, and I can't even begin to imagine how painful his work must have been.
**
Just six months earlier I heard the words I didn't want to hear, but that saved my soul.
"Your cancer is back." I knew it long before tests showed it.
"According to the stats you're not going to survive this. Your only chance to live is a stem cell transplant…"
The stats also said that half those who received a stem cell transplant die. And it took a year to even begin recovering. (I watched my son's uncle die this way many years later.)
Some would say it was a no-brainer to go with half a chance to live.
Half a chance to live, but under what condition??? A 'NO' bomb went off in my head and I said I'd get back to them.
With this bleak news I was called to dig deeper in myself than I'd thought I could dig. I was tapping into my true instincts for the first time in my life.
I went into an around-the-clock inward journey to make the decision about whether I should accept their "treatment" or face my death, whether that was now or whenever.
I saved my life with archetypes
I had been doing everything "right", you name it, natural, conventional, mystical, scientific…I went for it. But I suddenly saw I was doing it all with an unconscious fear of being sick and losing my life.
And it was coming true before my eyes.
The moment I dove into myself and the sublime realm of archetypes I saw the fear that was draining the life from me. And I decided with a very strong resolve to stop it.
To stop being in fear.
And start being in love, the only other option.
I instantly made my decision.
It was crystal clear to me, because I saw my instincts for what they really were. A deep love for life, for my unique mission in life and for myself. 
No matter what the outcome, if I lived or died, I faced my mortality. I faced my fear head on. And I began to recover, that moment.
My oncologist and my family thought I was bananas for refusing the stem cell transplant. I would get calls at 4 AM telling me they were terrified I was committing suicide.
But instincts don't speak in fear.
I suddenly knew it, that true instincts only speak in love, not fear. I realized my job wasn't to "save" my life at all cost, but to nurture and grow my soul, to be intimate with it, to see my life purpose with a clarity that I never imagined possible and to fulfill on my sacred contract no matter what.
You know if you had the courage, energy and sense of security, you would do YOUR thing that only YOU can do, and are meant to do on behalf of all humans.
If you're like me you want with all your heart and soul to see what a natural life on earth would look and feel like. Right? As a MerPreneur you know it's not enough for you to get this wealth of healing truth for yourself. You know you have to find a sustainable way to give what you've learned to those with ears to hear.
I created this word.
Because there wasn't one, to describe the amazing souls in my community.

If MerPreneurs learned to access their true instincts, and live from love instead of the fears of being authentically seen and not surviving financially, they could move forward in their businesses with a lot more joy, pleasure and ease, being divinely aligned.
We can only really serve others and make a life worth living from love. 
The Art of 'Archetype Alchemy'
By learning to harness nature in the creation process you can demystify how to get from where you're struggling and hitting walls to serving with more joy, ease and pleasure in your business. 
Reclaim Your Energy from the Unconscious 
Find out what is sucking the life out of you and your inspiration. Awaken those parts you don't love and maybe disowned and get back all the energy you were using to keep your best shit submerged. Discover how your shit's not in the way, it is the way.
Access SuperPower Energy
When you express authentically through an archetype you get wind in your sails you never knew was possible because you are tapping into the power of collective consciousness. Once you see yourself through the 'truth lens' of the each archetype, it's incredibly simple what needs to be done and when.
See a Map of the Whole Journey
By learning how to put yourself back together, from all of the fragments this society splits us into, you can stop getting lost in the rabbit hole of where you're at in this moment. See how the journey, starts, continues and ends so you have the big picture in mind to carry you through hard and good times.
Go On An 8 Week Archetype Journey
As you saw I saved my life working with archetypes. 
It showed me why women struggle to see their life purpose fully, never mind turn around and do it full time as a serious business with reliable income.
Because it's not a thing. We say 'life purpose' like it's a thing. But it's not a thing, it's a journey with many twists and turns where you and those you serve are the hero.
By following simple steps on this map of archetypes...
You get to remember where you have left parts of yourself behind and reclaim the lost energy. That saved my life from cancer and helps me stay in service to myself and others every day.


You get to see how far you've come. We never give ourselves enough credit for obstacles we've overcome. That's the lead you turned into your gold. When you unearth this gold you will see much more clearly how to value what you have to offer. 


You will see exactly where you are stuck, right now. And what's ahead of you on the journey, so you know what you're trying for.


You will not only see the individual steps and parts of the journey, but you will learn to have eyes for how you are so much greater than the sum of your parts. How you're not just your trainings, you're not just your skills and passions. You are actually unique in your magic that is beyond anyone's but your imagination.
Once you see the map is really inside yourself, you will never have to feel lost and directionless in your business again. Whether you're starting out, or renewing your commitment to serving as much as you're really meant, and fulfilling on what's writ in your sacred contract.
What it means for your business is you get to slay your demons and get past your fears of being seen, charging enough for your services and taking a stand for what you feel passionate about with greater precision and ease, so you don't get paralyzed and go into resistance when it comes to doing what you actually know to do, but aren't doing.
Freed up energy = Magic Energy
Free energy turns into synchronicity. When you tap archetype energy the right things can happen at the right time. You can have the perfect chance meetings, whether it's in your organic grocery store or scrolling through your feed on Facebook. 
***
What you will learn
In each module including a 2 hour audio, a workbook and archetype card:
You will learn how to look at your life through the lens of the 8 Archetypes that make up The MerPreneur'sJourney .


You will learn to 'Alchemize the Archetype' to manifest what you want to create and reclaim the energy you need to realize the value of your sacred contract.
The 8 MerPreneur Archetypes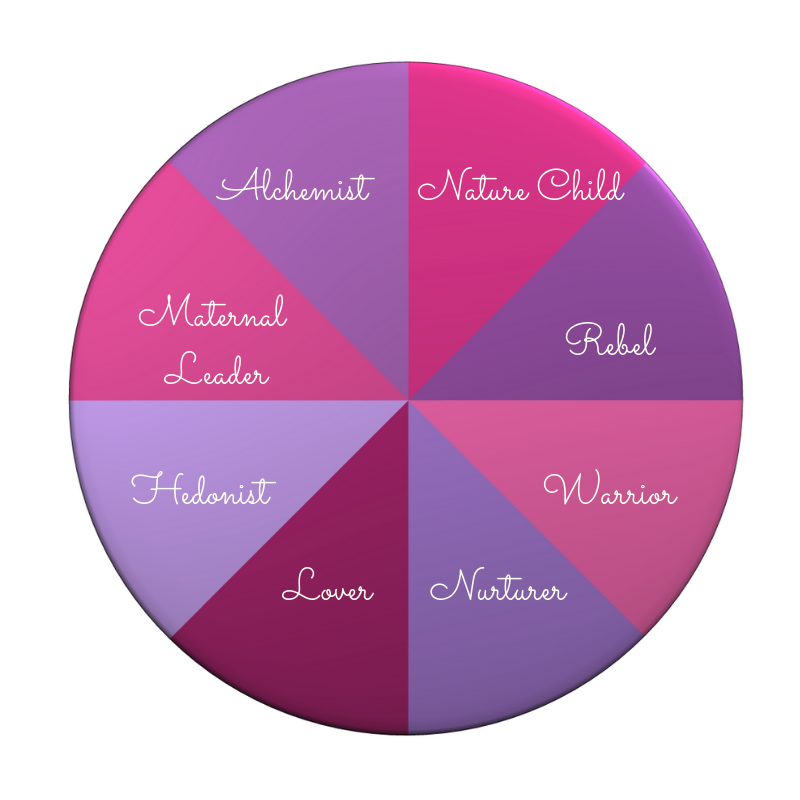 Working with these universal aspects, you will learn important and ancient keys of the process of creating what you want in your business in alignment with who you are and where you are specifically at on the journey.
To do that we will go through each archetype's elements - the reasons to get and stay on the journey, their source of inspiration, their core values and beliefs, their core desires, and their powers to create tangible results in your image.
You will see exactly where you are losing energy in your business and your life and how to take advantage of the momentum that's available when you tap the gold waiting for you in the unconscious.


You will learn how to do 'Archetype Alchemy', which is a 5 step map of the journey within each archetype that helps you reclaim your forgotten wisdom.


And I'll teach you the principle of 'Archetype Spiralling' that will cure the feeling that, "Shouldn't I be over this by now?" once and for all.
You'll literally be able to benefit from this for the rest of your life.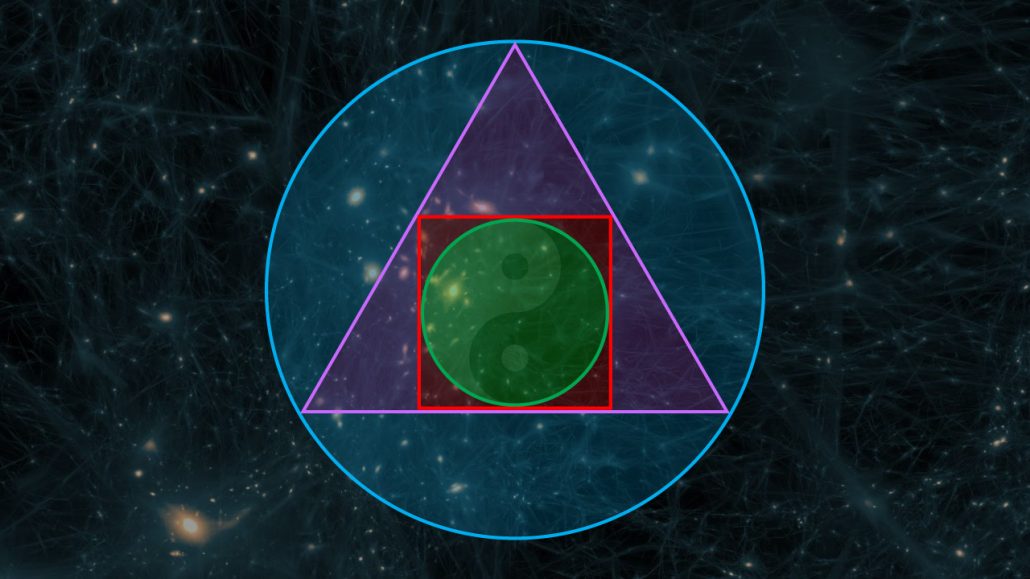 House of Free Will Ministry

"I think the work you are doing is incredible, I know it started all of this for me. The biggest gift of working with you and my archetypes is being really clear. Now I'm just telling it like it is and saying who I am. And then those people find you, they're drawn to you, like a tuning fork. Once I felt like I was in integrity with the value of what I was giving to clients, I was able to put a value on what I do that is so easy to stand by.

I now have a deep personal satisfaction in being and doing what I'm here to do. You cannot replace that. I have more freedom. I have more time. I have an better relationship with my husband and children. I'm in my purpose, which just elevates everything around you.

The beauty of what you do is giving an empowered outlook on what is possible. "

Natalie Reimer Anderson

Self Love Coach, (CA)

House of Free Will Ministry

"Beth Martens' MerPreneur Journey program ignited the final stage of my 21 year "dark night of the soul" journey and gave me the momentum I needed to give myself that final push into rebirth and self actualization!

I just popped out this morning lol and was like oh this is what it feels like to be so connected with your soul as to be beyond reproach

and then it hit me...I made it to the other side

thank you!!!!!

The ego stuff just fell away and it all became about the higher soul mission. And of course i'm human so there will still be work and layers to peel but I finally made it over the huge mountain top.

Thank you for you love and patience!"

Margot Berveiler

Owner, Eden Awaits Coaching
The Details at a Glance
DIY Investment: $497 USD
With a 90 Minute Strategy Session: $697 USD
With 8 Weeks of Personal Coaching: $2,500 USD
What's included
8, 2 hour audio sessions on each of the MerPreneur Archetypes


The MerPreneur's Journey Workbooks


The bonuses below:

BONUS Sacred Money Archetype assessment and 90 minute Sacred Money Audio Workshop (Value $197)
Make money sacred with a reading of your specific Sacred Money Archetypes and a group discussion to get past any blocks you might have with money before you embark on the MerPreneur's Journey, so you have a clear and open attitude towards receiving income.

BONUS The Primal Voices home-study videos, quiz's and journalling sheets (Value $99)
Have breakthrough's on the 4 archetypes that everyone on earth shares, that keep us feeling on the edge of life and death, that cause us to make choices that are out of alignment with us, that make us feel powerless and unable to affect change and that cause us to sabotage everything that's important we've worked for. 

5 Business Tools For Serving, Attracting and Speaking to High End Clients 
Downloads you can use over and over Including:
1. Your Ideal Niche Worksheets - Create or refine the audience of your work so you can speak right to them when you market your service.  
2. Signature System Worksheets - Design step-by-step systems from your passions, talents, experience and trainings that get specific and tangible results for your ideal client. 
3. Jumpstart Package Template - Create a high-end service package with clear outcomes.
4. Sales 'Discovery' Script - Turns sales calls into intimate and transforming conversations about what your potential client really cares about.
5. Signature Story Template - A fill-in-the-blank template for creating your signature talk, your personal mythology that leads to people wanting to work with you.
House of Free Will Ministry

"It's really been a magical journey - I'm so grateful to have had the opportunity to work with Beth. It's not just her wealth of expertise and experience, but the depth of compassion, care and attention she brings to her coaching work that have made our time together so impactful for my business. Having a powerful story to share, like I do, can be challenging in terms of how to present it in a way that inspires and motivates others, rather than triggering them. Beth had a great capacity to hear my story and support me in finding a way to tell it so that it could be heard. She also has a beautiful capacity for holding sacred space for releasing any resistance that came up and overall I've really felt her commitment to helping me succeed."

Vanessa Jade

Sacred Sovereignty Coach for Survivors
Frequently Asked Questions
These are some of the questions that are coming up:
What if I don't know about my archetypes?
This course requires no previous knowledge of archetypes or that you've searched for yours before. We all got em! 
What exactly is an archetype?
Discovered by Carl Jung, they are what I describe to be an emotional and spiritual DNA or blueprint of our life purpose - the journey of what we are meant to overcome, and then help others with. 
What is a MerPreneur?
A MerPreneur is one who is compelled to serve with their life's work, to go deep into the unconscious to unearth both gifts and shadows and to be a transformer that helps to return humanity back to its natural state.
Do I have to do the classes in order?
The archetypes are in a classical order, reflecting the archetypal Hero's Journey. It is best to take them in order, that's a big part of this course, to learn to follow the natural order that already is.
I see the investment is in US dollars, what if I'm a Canadian?
For Canadian participants the investment is in CDN dollars. Just shoot me an email to merpreneur at bethmartens.com to request that.
Is this going to require a lot of my time?
I'll be cheeky and say this will take all of your time, LOL. But not away from your life, your goals and your mission. By getting clear on where you are on the journey, you will gain speed you may have never known because you're so freaking clear about what you're doing and why. I cannot account for the time you will spend on how you are inspired to act because of the energy you reclaim from your subconscious.
How do I access online sessions and materials?
They will be located in a secure Simplero account you will be prompted to create immediately after you sign up.
House of Free Will Ministry

"Working with my MerPreneur Archetypes was quite something. Was it worth it? 200%. "

Nancy Burns

Transformational Artist and Coach (US)
MerPreneur Community
Not only do you receive live weekly Zoom  calls, weekly Q & A calls, transforming workbook exercises and the bonuses – you also get access to the MerPreneur's Journey private Facebook group and become part of a community who are deeply committed to using their gifts to make a difference in this world. 
House of Free Will Ministry

"Beth is an awesome archetype and releasing coach! Working through the MerPreneur archetypes and releasing on them she helped me see that my fears and resistance to money and my purpose were just an illusion. Now I know nothing really stands in my way.
Because of this I have taken big leaps in my business and income and I get to do the work I was really called to do.
"

Anna Sobeichart

Coach, Entrepreneur and Dance Studio Owner (US)
 Where it All Begins
The Nature Child is the first archetype on the MerPreneur's Journey. Listen to this free training on where it all begins...and ends - in Nature.
House of Free Will Ministry

"
Beth Martens is a beautiful soul, a shining beacon and one smart lady. Working with her and the archetypes I was able to discover deeply hidden potential and possibility within myself. Beth revealed to me the archetypes that showed up for me around money, invaluable for pin pointing where energy leeks might be happening. By looking at all the aspects including the shadow, we were able to create powerful, actionable items to move me forward in my business."

Melanie Wesley

Artist and Coach for Women Who Gave Up Babies
Would you like to get on this Journey with 8 weeks of personal coaching?
Let me know a bit about where you're at and any questions you might have and we can set up a time to chat on Zoom.